Snow day!
When I woke up this morning I peeked outside and it was a blizzard! The news geeks were telling me to stay off the roads. I called in to work, cranked up the electric blanket and went back to bed. I felt like I was 8 years old again! I love snow days. :)
It was a blizzard until about 3pm. Then, the sun came out! I took the puppies outside to play and (of course) snapped some pictures. I haven't uploaded them yet, though, so I'll share them next time.
I've been knitting the two tone pink blanket lately. Here's a pic: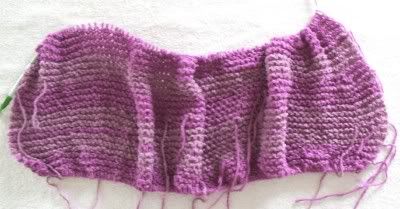 Smile for the close up: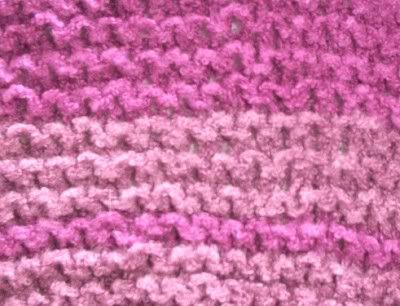 I haven't been knitting as much as usual lately. I picked up Jodi Picoult's latest book from the library and am totally engrossed in it. I always love her books and this one is no exception. It's called "Vanishing Acts".
Look what I picked up at the store yesterday!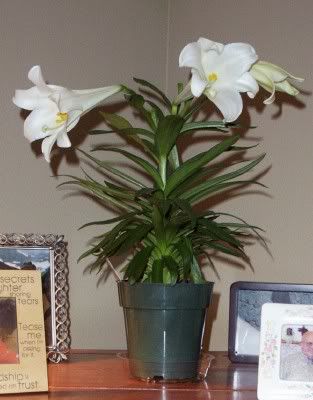 Isn't it gorgeous? And the best part?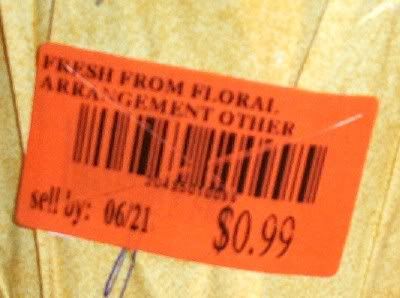 Now, let's just hope that I can keep it alive. :)
Sue stopped by and called me out on something: "You can take a picture of spilled pickles but not your two tone pink scarf?!"
So, that picture of the two tone pink blanket is for her.
Pioggia commented that dogs eat everything. Yes, they do and Samantha is an odd one. She loves fruits and vegetables. She just adores carrots!
Kimberli and Beth both stopped by and (I think) it was their first time here. Welcome!
Ruinwen also stopped by and yes, it's great to have something off the needles!
Now I'm off to watch "Survivor" and knit!