Whole lotta knitting going on
Finally, I have time to blog again. I hate it when life gets in the way of important things!
Winter has returned to my corner of Colorado. Yesterday I woke up to snow and about half an inch of ice. Tonight it looks very wintery out there. No snow (yet), but very gloomy.
I've had some great comments on my timed scarf and I have an answer! It took me about two and a half weeknights worth of knitting. (On weeknights my knitting window is approximately 7:30-11pm.) Here's the progress pics, from my lightbulb moment to when the finishing touches were completed.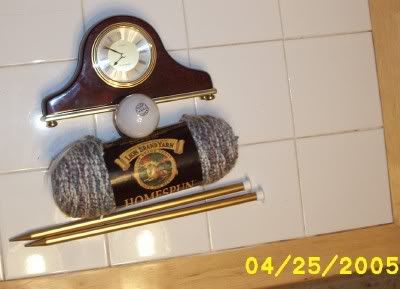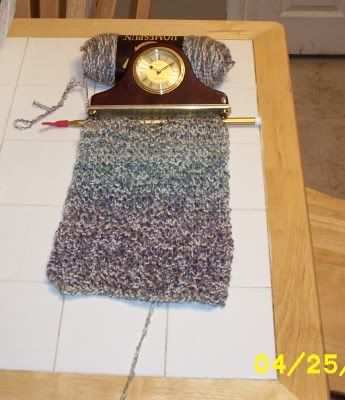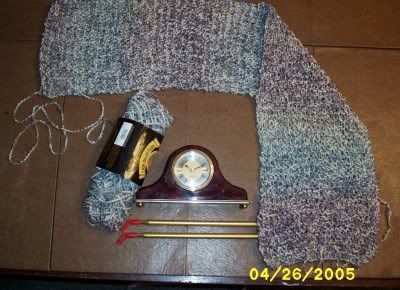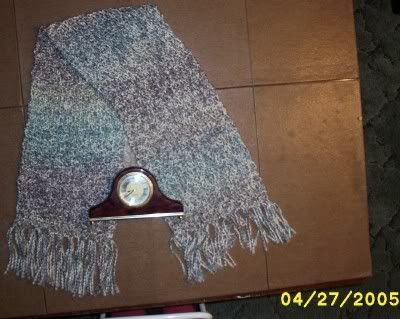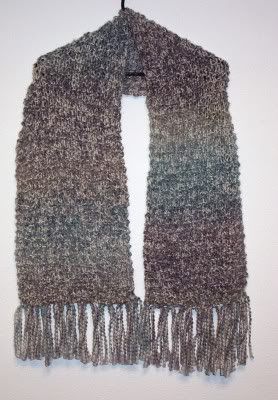 What:
Timed Scarf
Yarn:
1 skein
Lion Brand Homespun
in the color Tudor
Needles:
Size 17 straight
Lesson Learned:
Took about 2.5 weeknights of knitting to complete.
Here is the picture of the
Good and Plenty
shawl that I neglected to share earlier this week: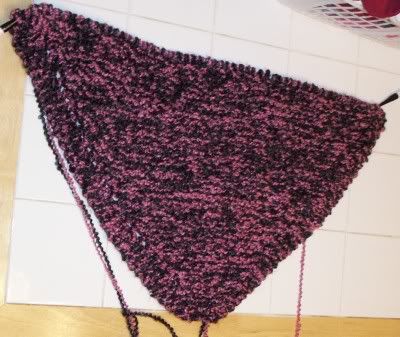 Cathi
asked if it was
Homespun
. Yes, it is! I'm using the colors Boston Rose and Edwardian.
This morning I met with
Nan at Warm The World
. What a wonderful woman! So friendly and helpful. I gave her this:
and she gave me this: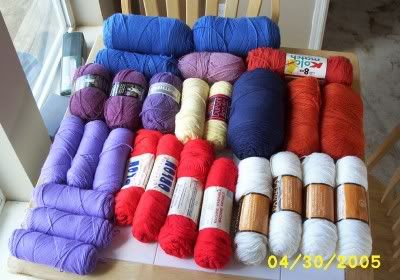 Hee!! What fun! I'm going to have a blast putting all these colors together. I can't wait to get started. And now I have two yarn stashes. My personal stash and the
Warm The World
stash.
Look what I found in my yarn stash: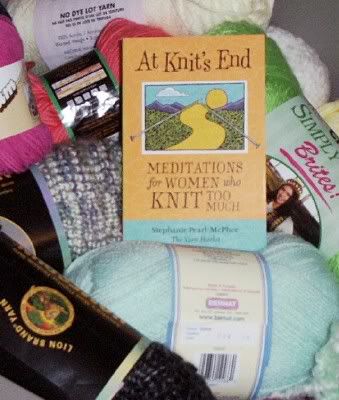 It's
the Harlot's
book! Very funny stuff. I recommend it to everyone and I'm only a few pages into it.
The wonderfully talented
Kitt
has created a crafting board. If you're interested,
click here
or on my sidebar button. It's a wonderful group of crafty people!