Zee Red Scarf, version 2.1
The
red yarn
did not defeat me!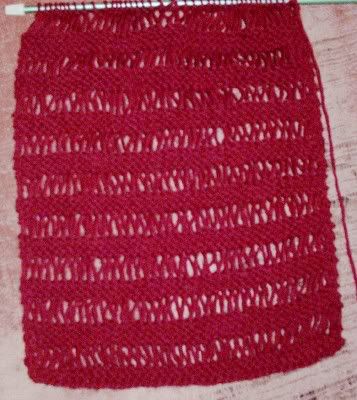 And a close up....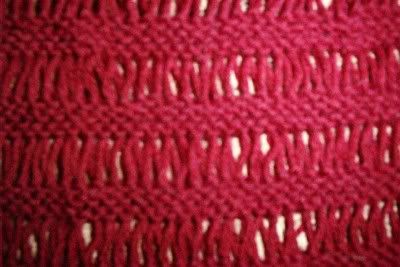 After I took these pictures, though, I realized something. This is a bit wide for a scarf, no?

It will have to do, though. I refuse to frog this dang scarf again!

When I was at the store the other day I picked up my first knitting magazine!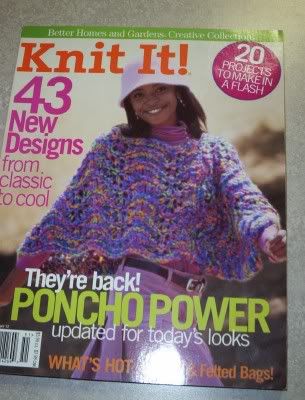 There's a blanket in here that I want to make. I'm not sure I'm skilled enough to do it, but I may try!

Some of the knitting chicks were discussing which knitting books they like. (I think it was the chicks, if not, then I don't remember which group it was!) Besides my two most recent purchases (see entry below), I also own these two books: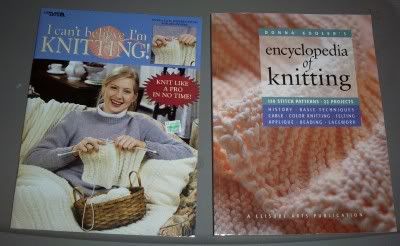 I bought the "I Can't Believe I'm Knitting" booklet when I was first teaching myself how to knit again. It's excellent for a first knitting book.

The "Encyclopedia of Knitting" book is beyond awesome. (Awesome? Jeez, can you tell I grew up in the 80's? :) ) I received this book as a gift. Last fall I was going through a divorce and during this already horrible time, my beloved cat died. I went to my mailbox one day and there was a huge box from my best friend, J. Inside was a bunch of yarn and this book. :) It was the perfect present and arrived at just the right time. I'm so lucky to have such a wonderful friend in my life.

In blog news, did you see what's new on my sidebar? I have BUTTONS!!!!! The always helpful and very kind Kitt made them for me. Thank you, Kitt!!

The link I posted in my last entry drew quite a response. Kitt, Sue, Mel, Kristen, elvewhimsies, and Leah all commented on their visit to the site. I'm glad I'm not the only one with a morbid fascination!

The lovely spring weather we were having has given way to this:



On nights such as this, I enjoy spending time in front of my fireplace.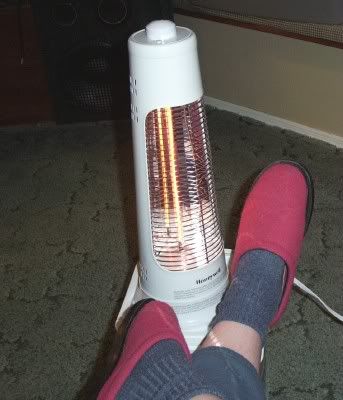 Okay, so it's not a fireplace, but it's the closest thing that I've got!

Disclaimer about the above pic: I change into sweats and pink fuzzy slippers after work. I live alone. I can get away with it. :)

For dinner tonight I made my lemon-lime-garlic-horseradish chicken!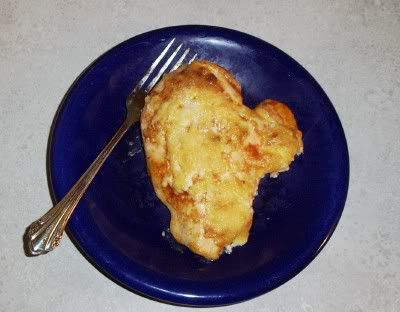 Max thinks it looks yummy!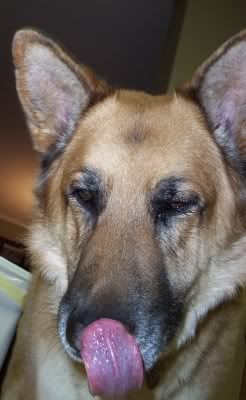 (Max did not get any chicken, btw.)

And now for some shameless critter pics:

I love the expression on Max's face here. It's just too bad he's standing by the garbage can and Samantha's butt!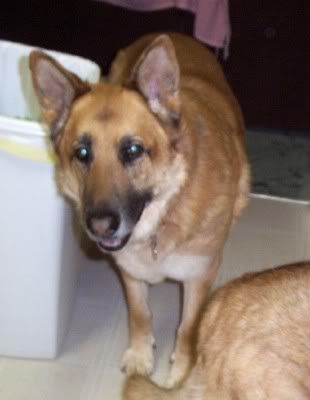 Here's the gruesome twosome: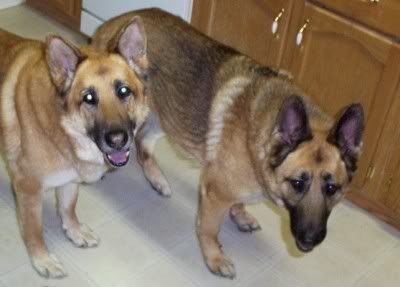 Here's Romeo, looking quite irritated that I woke him up!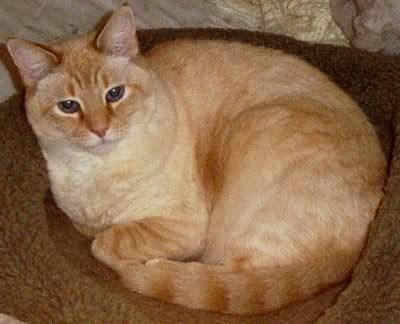 I really like this picture of Parker in the shadows.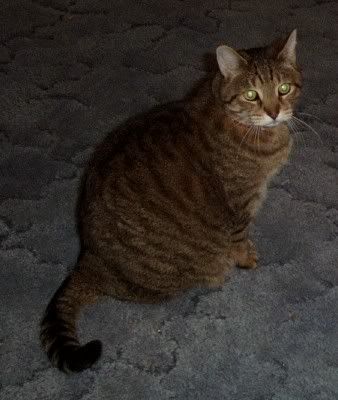 Happy knitting!!