Hanging on for the weekend.
If it's Thursday, it must be TV night. I worked on the Jolly Green Blanket tonight and it's almost done!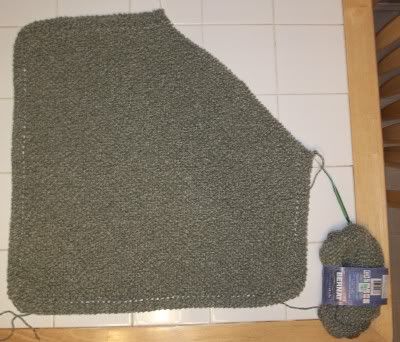 I really should have used at least one more skein of yarn. Oh, well. I'll add it to my preemie blanket pile.
Once I finish this blanket I will probably cast on for my shawl. :)
I was watching the late news tonight and noticed that it must have been Funky Tie Day at the station: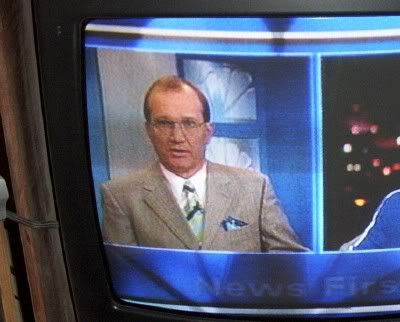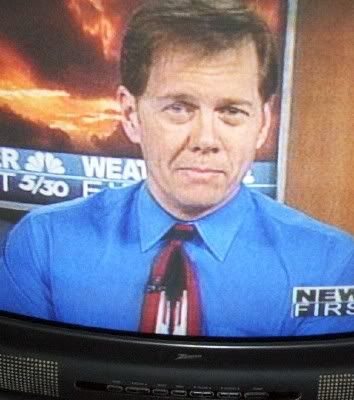 I enjoy seeing unique ties. The boring news anchor uniform gets old fast.
I've shown Kishka on this blog many times. What I haven't told you is that Kishka is a whore. A belly rub whore. I just looked in her direction tonight and she did this: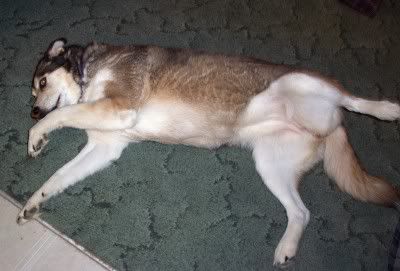 Of course, I got up off the couch and walked across the room to rub her belly. I can't resist those brown eyes. She has me wrapped around her little paw and takes advantage of it at every opportunity.
I made a decision today. Actually, I set a goal for a decision I made a while ago. My goal is that on January 1, 2006, I will greet the new year in a different house. I decided to sell my current house a few months ago, but have decided to kick it into gear and make it happen. Since I know nothing about buying or selling a house (I bought this house with my ex-husband and he did most of the work), this summer is going to be study time for me. I'm going to research the ins and out of buying, selling and mortgages and when summer turns to fall, will embark on the search for my house. Just mine. For me. Well, and the critters. I'm really exicted. Scared as hell, but excited. :)