Frustration
I think of myself as a reasonably intelligent woman. I have a job. I own a house. I keep five animals happy and healthy. I keep my
plants
one plant alive. I can handle basic car maintenance.
However, I cannot unravel a sweater.
On Thursday night I sat down for my three hours of TV (Survivor, Apprentice, ER) with this: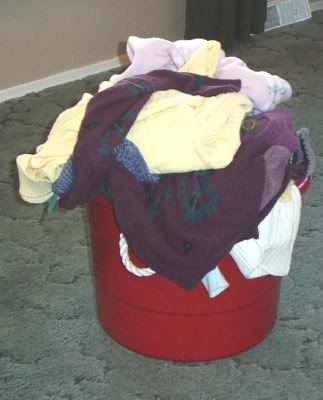 These are all the sweaters that I don't wear anymore. Look at all that free yarn! It's just cotton and acrylic, but it's all free. :-)
I sat down with a printout of the sweater-unraveling
tutorial
and got to work.
Three hours later, I was very frustrated and feeling like I shouldn't be allowed to live alone.
I couldn't get one sweater to unravel. Not one. Ugh!!
I ended up with this: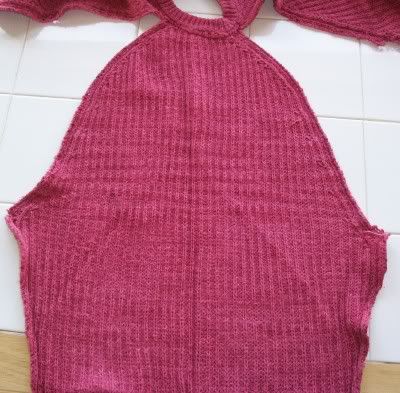 Why won't this unravel? Here's some closeups:
Here's the collar that I can't get to unravel:

To those of you who unravel sweaters, what am I doing wrong?