Ahhh.....long weekend
I took a vacation day off work tomorrow so I'm standing and looking at a FOUR day weekend. Yes, life is good.
This weekend will be a knitting weekend.
Knit group
is meeting on Saturday
and
Monday. I plan to spend most of my time at home knitting, too. You see, I'm
obsessed
in love with knitting socks.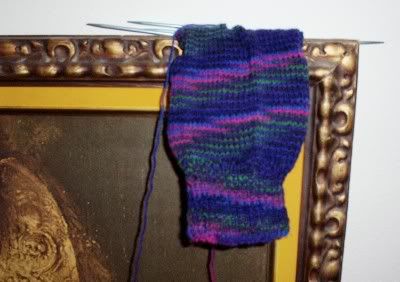 It's time to make the heel flap on this, my first sock. I'm excited to do it, but it will have to wait until tomorrow. I'm dead tired and getting a bit punchy. I've learned (the hard way) that I cannot knit when tired and/or punchy. I end up with funky looking knits. I'm all for funky, but just not on a heel flap.
Have you found
this
new blog? Knitters are organizing to help the Katrina victims. Any little bit will help.