Off to meet the baby.
Actually, the blanket will be leaving to meet the baby. :)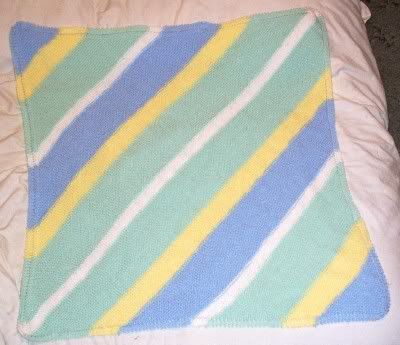 What:
J's baby blanket
Yarn:
Bernat Softee Baby
. Less that one skein each of Mint, White, Pale Blue and Lemon.
Needles:
9
Pattern:
Diagonal Baby Blanket
Lessons Learned:
1) It's all worth it in the end.
2) Next time I'm going to use a smaller needle size with this yarn. The FO is a bit too loose for my taste. It looks fine, but I think a smaller needle would make the blanket less stretchy.
Destination:
My best friend, who's due to pop out my nephew in less than a month.
Smile for your close up: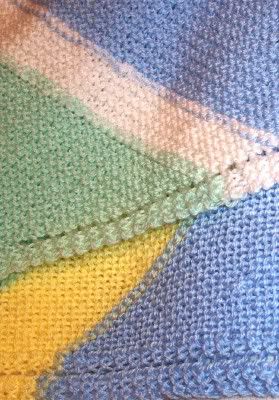 I am really, really happy this blanket is done. The mind-numbing garter stitch was worth it in the end, but I'm ready to move on to something else now.
Tomorrow morning, as usual, will be spent with a bunch of very
strange
odd
fantastic
knitters/crocheters!
(Or, as I like to call them: the hookers.)
Great people, pastries, caffeine, yarn fondling and knitting......is there a better way to spend Saturday morning?