Snotty Sunday
Yes, I said snotty Sunday. My head cold has exploded and filled my head with snot. Yes, that's more than you probably wanted to know, but when I feel like crap, I lose my 'edit' function. :)
I've been trying to pare down my projects on the needles. Then, yesterday at
knit group
,
Leisel
mentioned that she has SIXTEEN projects on the needles.
So, I decided to get back in touch with the project slut side of me.
Here's my mom's shawl: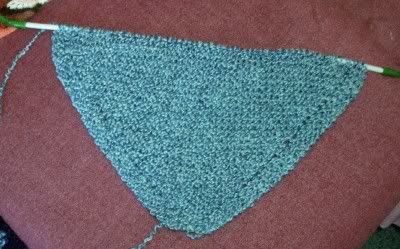 The Touch of Red blanket is growing quickly: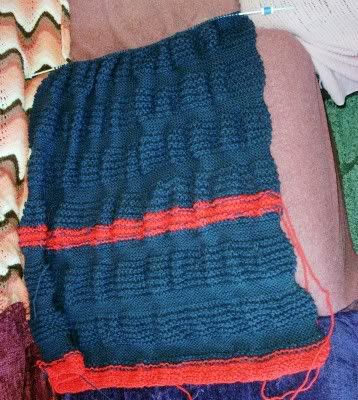 The
helmet liner
I started at knit group yesterday: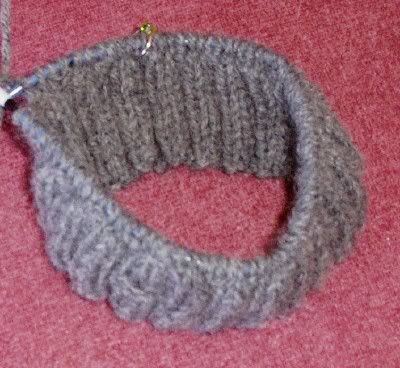 And last night I cast on a new blanket, named Kermit.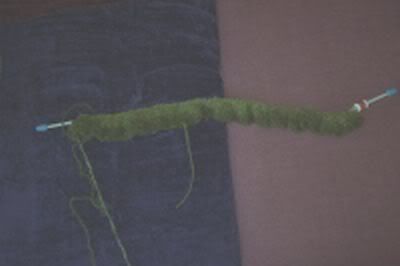 Yes, my pictures are crappy. Ask me if I care.
And in case you haven't noticed, being sick brings out the bitch in me.
I'm hauling my snotty self to the couch and curling up with a box of Kleenex and my best friend: