So close I can almost taste it!!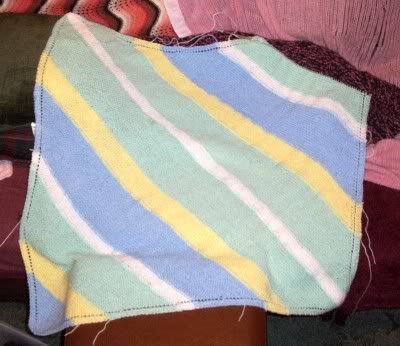 It looks like I'll be finishing this blanket about the same time as the
Civil War
ends.
I was reading email tonight and heard Max chewing on a toy.
Or so I thought.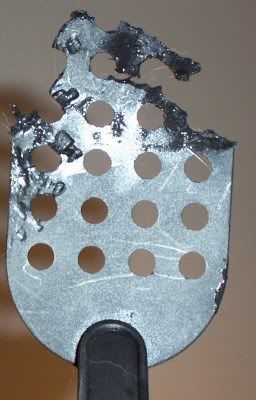 I know this was a two dog operation and I know who the culprits are. Max can't stand up on his hind legs anymore (arthritis) and Samantha was sleeping under my desk when this whole thing went down.
I present, the guilty parties: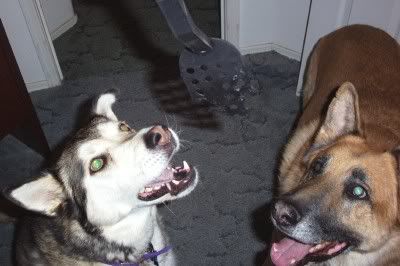 You'd think I'd learn, but I don't. This is the third kitchen utensil that the Gruesome Twosome have chewed this month.
11:10pm update:
One person has found my blog by searching for "porn with dogs". And a second disturbed person found me by looking for "dog fondling".
Yikes.
As my mother says, "It takes all kinds to make the world."
I don't think she means this kind, though.