Focus and distraction
All of my knitting focus is on J's blanket: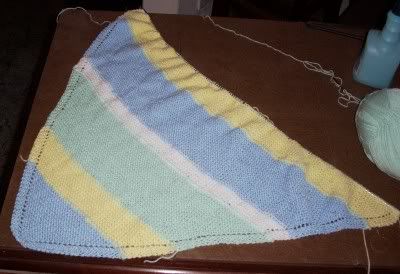 She's due September 14th and I want to have this to her before the end of August. Therefore, I'm only allowing myself to knit this until it's done.
I'm actually quite pleased with how it's turning out. The garter stitch is just mind-numbing at times. On the up side, that just gives me time to perfect my knitting and reading!
Speaking of reading, I'm very distracted by this lately: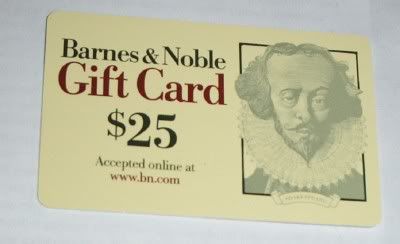 I'm taking my time deciding what I want. I'll probably order this weekend.
The dogs got a new toy today. I slipped it into the toy box when they were outside an hour ago and no one has found it yet: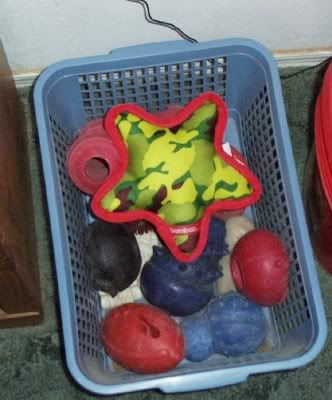 For any fans of Cotton-Ease in the Springs area: Joann has it on their clearance rack. There's tons of colors, too.