Stash Enhancement
The other night I was inspired to cast on for another blanket and found this: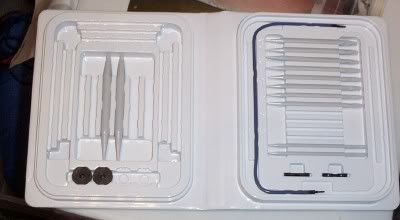 No cords long enough!
What's a girl to do?
I trotted my behind (and a 40% off coupon) to
Michael's
today and bought this: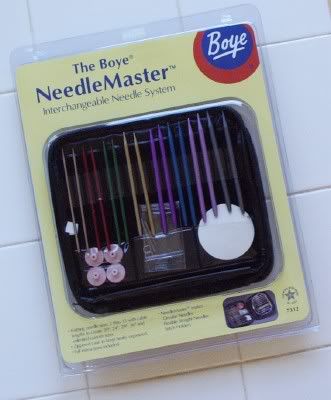 I also hit the clearance aisle and was in heaven. At least it was heaven for this Acrylic Queen.
This yarn was $3 a skein: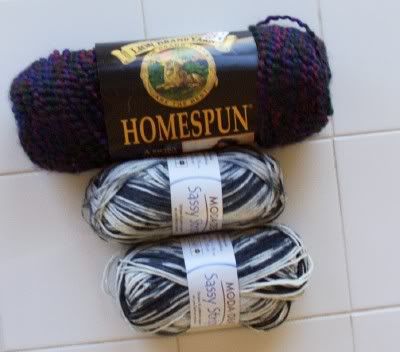 And, this yarn was $1 a skein: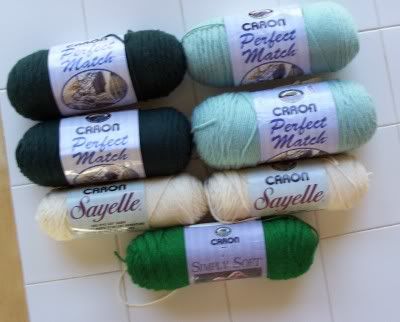 Yay! I am inspired!!! But, I am going to set the knitting aside this week, for I must finish
Harry Potter and the Order of the Phoenix
(I have 300 more pages) before
Harry Potter and the Half-Blood Prince
is delivered on Saturday.
I've been knitting up a storm on the Orange Sherbert blanket: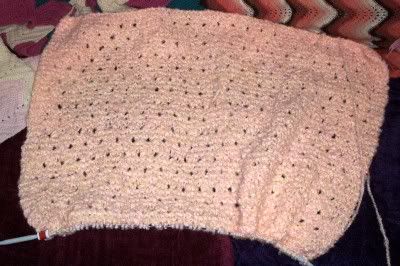 Thank you to everyone who has responded to my request for help on choosing a color combo for the Big Bad Baby Blanket. (Which I'm going to knit for
Warm The World
.) And if you haven't weighed in yet, please do!
Melanie
came up with a wonderful idea (border in white and opposing squares in blue and green), but I don't know if I'm talented enough or patient enough to pull it off.
Tonight I will leave you with
this
. Very cool.