Too hot to think of a fancy title
At the
Knitters With Altitude
meeting this morning, I worked on the Blanket Formerly Known As Angel Creamsicle: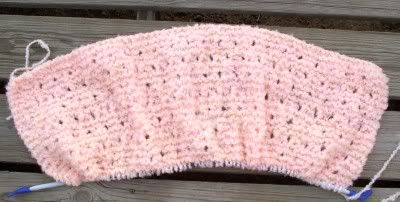 MJ took one look at it and declared that the blanket had to be called Orange Sherbert. So, now it is. :)
I also worked a little bit on my Mom's shawl: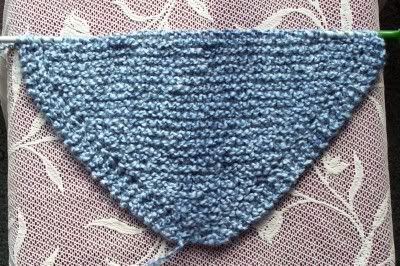 While we were
stuffing our faces
knitting,
Anne
was telling us about how much yarn she has. She has more than her neighborhood LYS (seriously!) and Anne made the bold statement that she wasn't going to buy any more yarn this year.
A couple hours later, Anne and I were in the checkout line at
Joann
with this: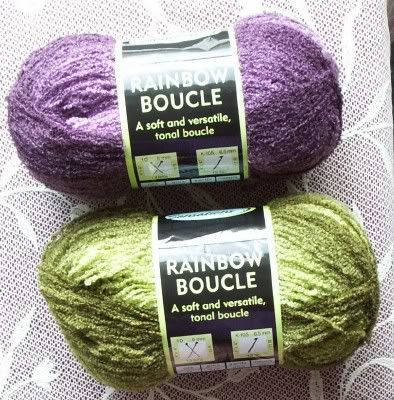 We both bought these two skeins of yarn, not knowing what we'll do with it. But, the colors were too fabulous to pass up.
I usually buy yarn and have no idea what it will become. I let it ferment in my stash until inspiration strikes.
I'm currently inspired to make the Big Bad Baby Blanket in the
Stitch 'N Bitch book
. I've pretty much got my yarn picked out, but am stumped as to which combination to use. Will you, my lovely readers help me out? Here are your choices: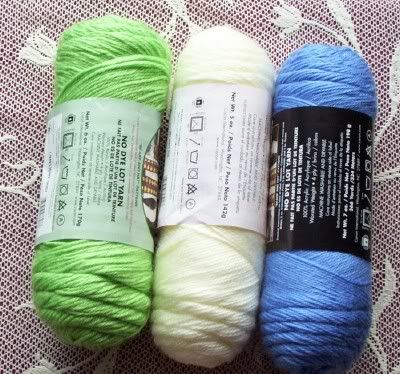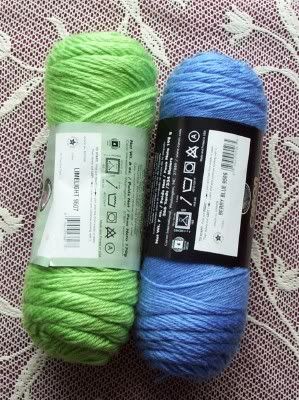 Do you like the green and blue on their own? Or, do you prefer the off white yarn mixed in with them? Please, drop me a comment. I've been going back and forth for almost a week and can't take the stress. :-)
Amanda
and
Kirsti
both stopped by to compliment my mindless Blue 'n Purple scarf. Thanks, ladies!
Kirsti
is a Brit living in the U.S. and I just want to take this moment to extend to her my sympathy.
It's a hot night here on the plains and I have big plans. I'm planting my butt under a ceiling fan, popping in a DVD and knitting. This is the life.