Just Monday.
The Two Tone Blanket is done!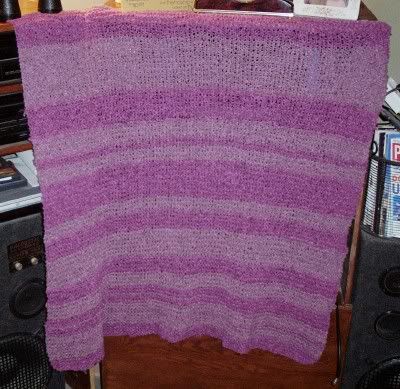 What:
Two Tone Pink Blanket
Yarn:
TLC Amore
, one skein of Rose and one skein of Raspberry
Needles:
11 circular
Lesson Learned:
I'm not sure about this yarn.
I don't think I'll use this yarn on another blanket. I really liked it while I was knitting, but now that I'm done, it looks messy and unfinished. I think a smaller needle size and/or a smaller project would look fine, but a blanket on size 11 needles didn't turn out as I'd hoped. I'm going to toss this in the washer and dryer and hope it looks better.
Introducing.................................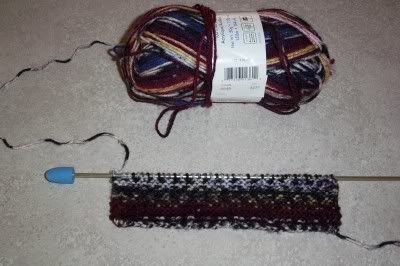 The Sassy Stripes Scarf! I'm keeping this project around the house to entertain me while I'm waiting on things. (Dogs to finish up outside, computer to boot up, etc.) I am not a fan of small needles and I'm using size 3 on this scarf, so time will tell if I ever finish it.
Even though I have four projects on the needles, I might start something new tomorrow night. I need to knit something in brightly colored yarn. I'm in a bit of a funk and bright yarn just might cheer me up. Actually, I'm only in a funk about my job, but I'm letting it get to me. I've got to stop doing that and just forget about work when I leave at night.
It was a stormy evening on the plains. All the storms were north, east and south of here, so there were some fantastic clouds.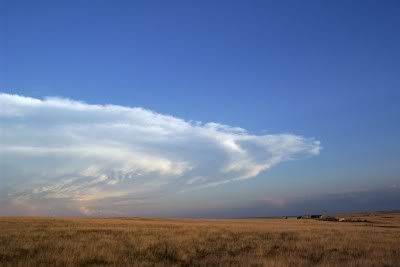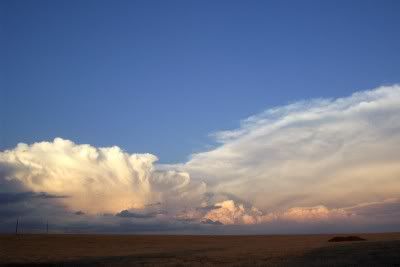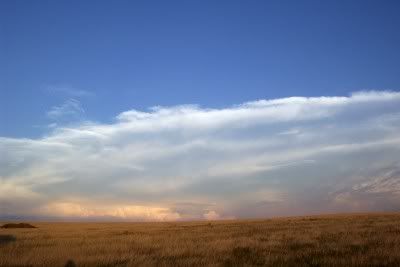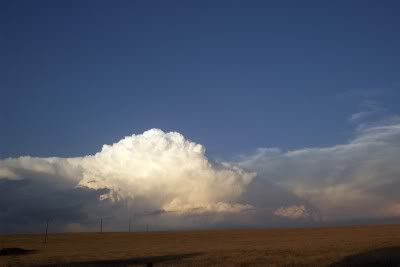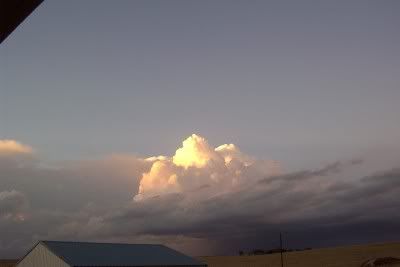 And finally, Mr. Max: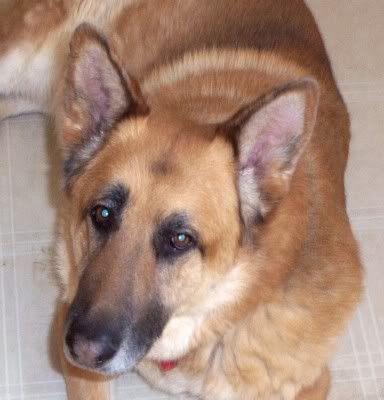 This picture captures his usual expression perfectly. He may drive me nuts, but he's a joy to have around.