It's a beautiful day in the neighborhood
It's a gorgeous spring day. The Three Stooges and I spent some time outside this afternoon.
Max kept a close eye on everything: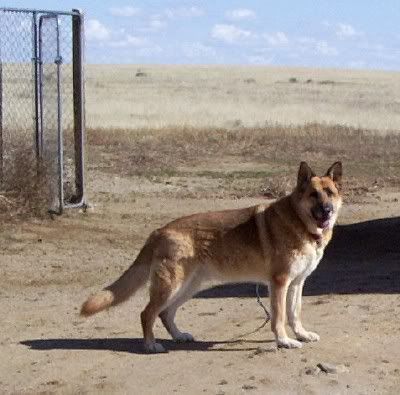 Kishka ran laps around the house: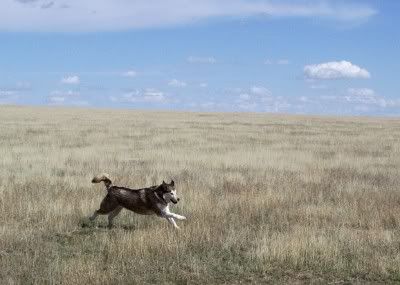 Kish and Sam chased some rabbits: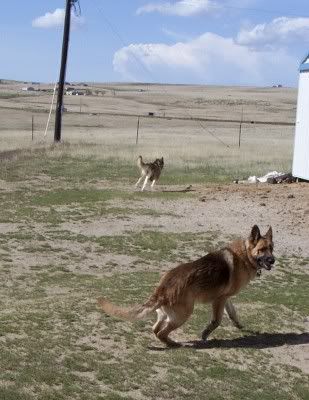 A fun time was had by all and all the exercise required drinking copious amounts of water once we came back inside: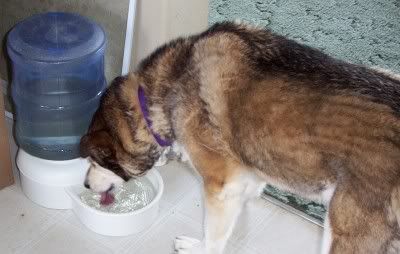 It looks like it may storm later. There's some funky looking clouds building: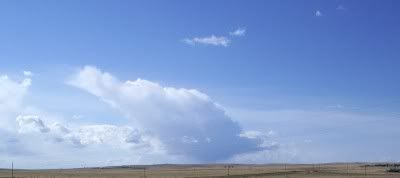 And there's more clouds over the mountains and Colorado Springs:

The Crayola Blanket is coming along nicely. It stepped outside today to catch some rays: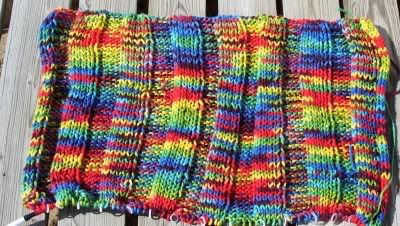 Last night I cast on for a new blanket! I dove into my
Warm The World
stash and came up with this: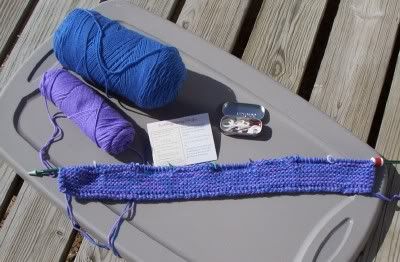 And, a close up: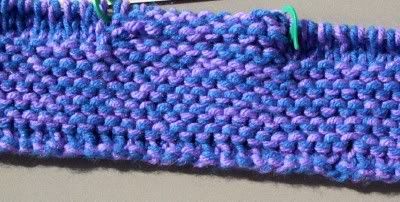 This new addition has been dubbed the Blurple Building Blocks Blanket.
The pattern came on a card that
Roxanne
sent to me. Thanks, Roxanne!
The
Knitters With Altitude
met yesterday morning. What a great group of people! I had fun and will definitely go next week. I was an hour late yesterday and am planning to be on time next week. Then I'll hopefully get a seat on the comfy couch! I'm really bad with names, so am not even going to attempt to name everyone that was there. I'm great with faces, but names just don't stick in my head.
Meg
did email me today to let me know that she was the person who left just after I arrived. Meg was working on her first knitting project ever: a bright red scarf!
Amanda
commented that my
Good and Plenty
shawl looks comfortable. It really is, Amanda. I was wearing it last night while knitting and watching TV. It's very cozy. I should have made one sooner!
There will be lots of knitting going on tonight. The finale of Survivor is on! Hopefully I won't make too many mistakes since I tend to get engrossed in this show.