I need another project like I need another hole in my head
But yet, I have started something new. Late last night I was wanting an instant gratification sort of project. So I found the chunkiest yarn in my stash and started this scarf:

And a close up: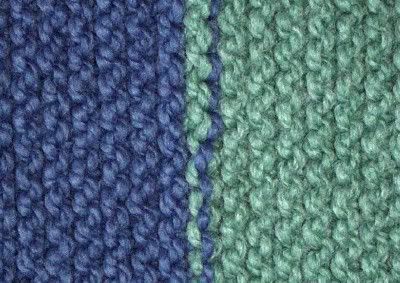 I'll probably finish this tonight and then go back to one of my already started projects. Sometimes I just love a quick knit!
The
Knitters With Altitude
met yesterday morning to knit and gab. All of us there yesterday are dog lovers, so we shared lots of dog stories! After knitting the morning away, I decide to go browse a LYS. Yeah, sure. Browse. We all know how that works, don't we? I came away with this: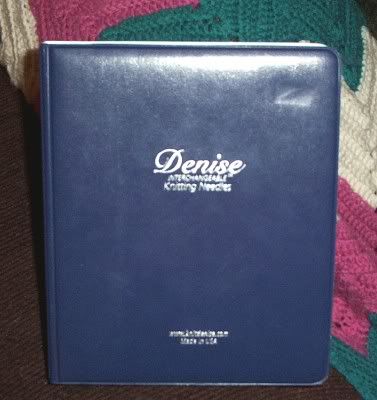 I've been thinking about buying these for some time now and decided to just do it. So far, I'm very happy with them. They're going to make the Purple Blanket so much easier. I switch between size 5 and size 15 needles and now I can just pop on the new needle size and go! The Purple Blanket was also way too heavy for straight needles. I knit on this blanket at the knit group yesterday morning and my wrists were just killing me. I transferred the blanket to the Denise needles last night and knit a few rows. Viola! No wrist pain!
The weather has been pretty crappy today. It's cool and looks like rain, but no drops have fallen yet. It's been a perfect day to hang out and knit!