This one time, at knit group.
As always,
knit group
was a lot of fun this morning. As one of us (can't remember who) once said, "You'll never believe there's no alcohol involved."
After our morning stitch 'n bitch 'n laugh 'n stuff our faces, we headed over to
Table Rock Llamas
. Once again, yarn fell into my hands: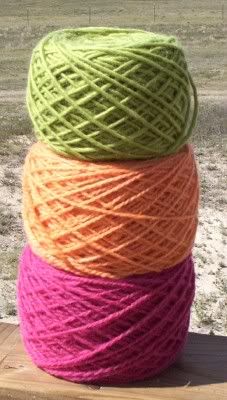 This is going to be a felted bag. I don't know which bag yet, so if you have any suggestions, pass them on.
And, the sock is almost done: