Sock it to me Sunday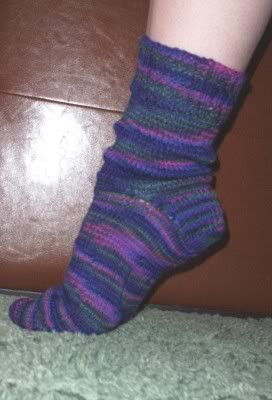 My first completed sock!
It's too big, it has ladders and dropped stitches. But it's my first sock and I'm proud. :)
I plan on casting on the mate to this sock today. Unless I get sidetracked by my felted bag.
I've been surfing patterns on the web and haven't found one that I love. So, I'm going to design my own. I was sketching designs last night and even woke up this morning thinking about possibilites. I'm going to felt a swatch of the yarn today to check out the shrinkage. Hopefully by then I'll settle on exactly what kind of bag I want to knit.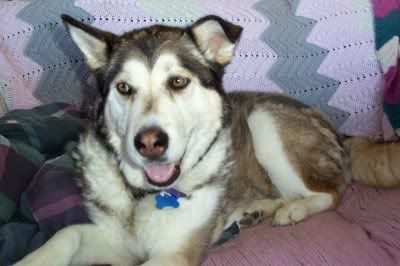 Kishka says........
Give a little.
Give a lot.
But just give.