Obsession
For the past week I have been obsessed with making a felted bag. I haven't knit anything else. I was a woman obsessed.
Before felting: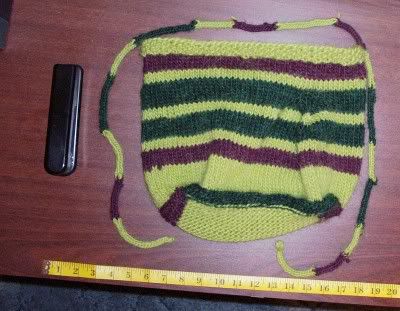 After felting: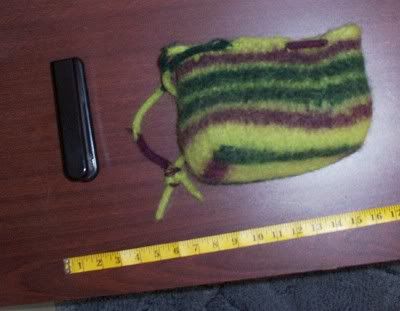 Open: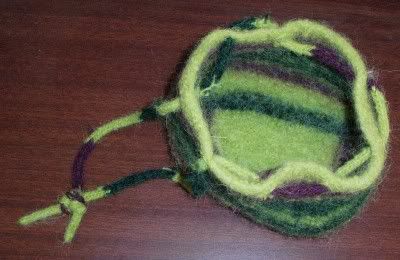 Closed: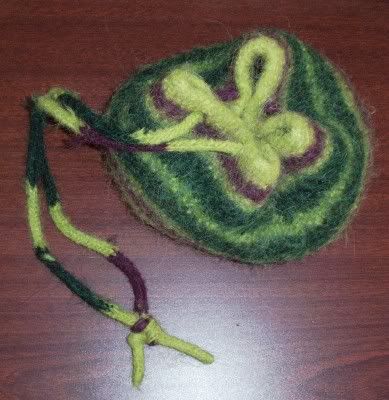 The details:



What

:
Felted bag to carry my sock projects :)
Yarn:
Cascade Pastaza
. Less than one skein each of colors 042, 059 and 079.
Needles:
10.5 for bag, 8 for i-cord
Pattern:
I made it up as I went along
Lesson Learned:
This much i-cord will make a girl crazy.
Destination:
Me!!
I'm very happy with how this little bag turned out. It is the perfect size for carrying around my sock knitting. (Yes, I am totally obsessed with socks.)
Obviously, I didn't use the yarn I posted last weekend. That's because when I knitted a swatch, the pink yarn bled horribly. So, I picked out two new colors to go with the light green. I'll figure out how to make my pink yarn colorfast later.