Friday. Glorious Friday.
I've had a wicked case of start-itis this week.
Introducing:
Falling Leaves Blanket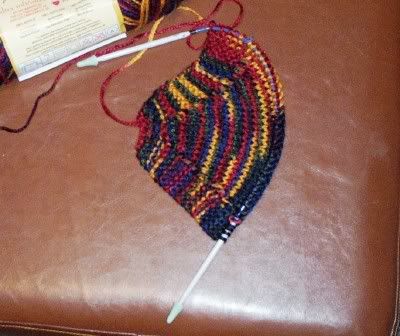 Lily Pad Blanket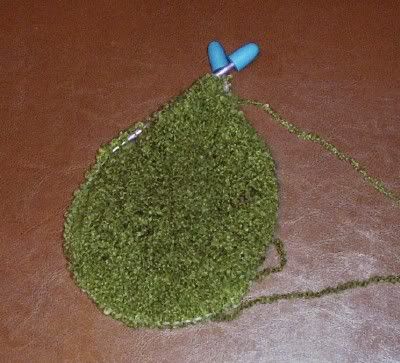 Lilac Blanket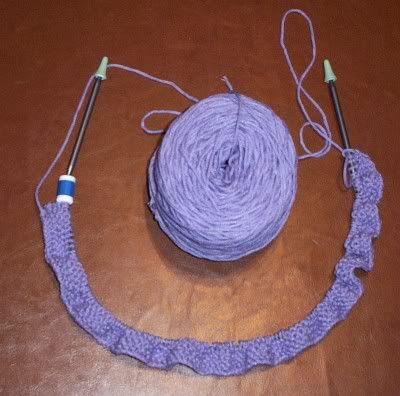 and the newly named:

Morning Glory Blanket.
Thank you to
Kirsti
for suggesting the name for this blanket.
I've been so inspiried by my yarn stash lately. Everytime I think of a blanket idea, I cast on for it. I may be out of ideas now, though.
If you use Firefox, make sure you download the
just released update
.
There's been a lot of counter surfing around here lately. So, tonight, I booby trapped the counters: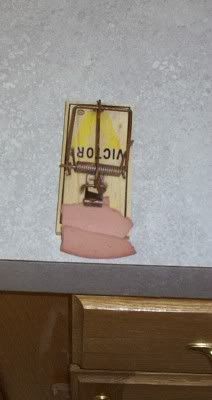 Yes, that's bits of bologna in a mouse trap. The dog grabs the bologna and gets a mouse trap springing at them. I've gotten Max and Kishka in the last hour.
I figure a day or two of this will solve my little problem.
Then again, I may end up with little doggy puddles on the kitchen floor.