Knitting my life away
Presenting..........................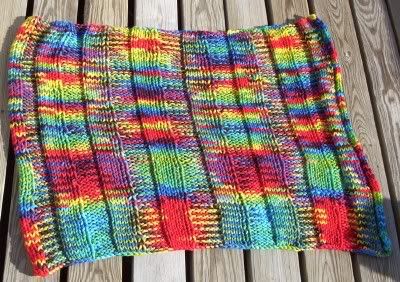 What:
Crayola Blanket
Yarn:
4 skeins of
Red Heart Grande in the color Wow
Needles:
Size 17, circular
Pattern:
My own
Lesson Learned:
None, really. This was an easy, fast knit that's earned rave reviews from everyone who's seen it!
Destination:
Warm The World
And for the close up: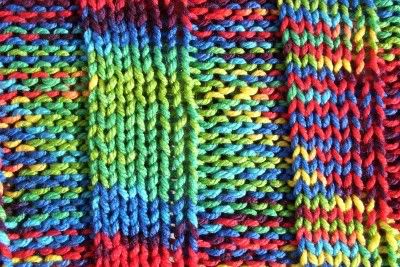 I'm very happy with the way this turned out. If I make another one, I'll probably use five skeins, so it's a tad bigger.
The Touch of Red Ruffle Blanket is meandering along: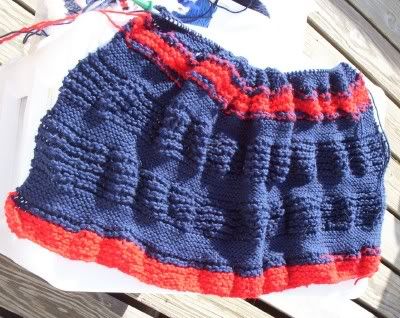 J's baby blanket needs more attention: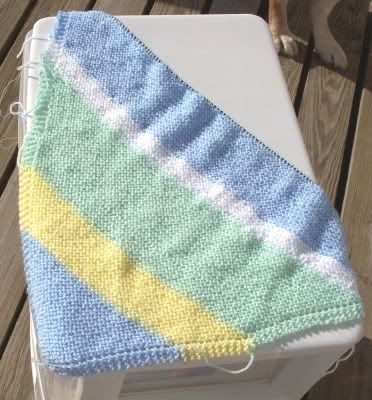 The Blue 'n Purple Scarf is almost finished:

There are new friends on the needles:
The Hot Pink Washcloth:

The Angel Creamsicle Blanket:
My Mom's Shawl: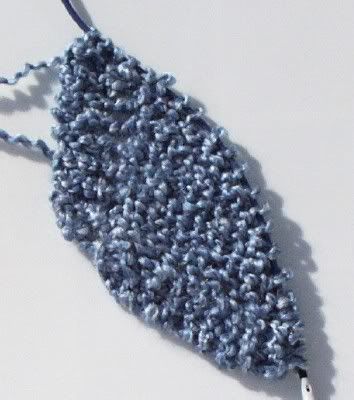 My Mom's Shawl is going to be a repeat of my Good 'n Plenty Shawl, except in blue. My mom liked my shawl so much that she requested one for herself.
And soon to be on the needles....
The yet-to-be-named scarf: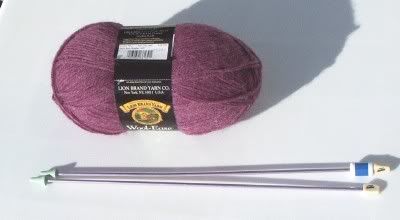 Whew! Think that's enough knitting?
Melanie
commented about her use of
Lion Brand Microspun
and how it kept splitting when she was knitting with it. She was wondering if using
Denise Needles
makes it any better.
Nope. That's one reason I frogged the blanket I was making with Microspun. It kept splitting and was just all around pissing me off. I thought I loved this yarn, but apparantly I just love to fondle it. Knitting with it isn't much fun. I love how soft it is and adore the colors, but it's just not easy to knit with. I'm hoping I can use my stash of it to make some scarves or something.
I'm off to knit for the evening and avoid the reality of tomorrow. Back to work after 10 days off. Ugh. The dogs will miss me, I'm sure. They've gotten very accustomed to having me around all day, catering to their every whim.
Enjoy what's left of Independence Day!