And the tribe has spoken.
Yes, I am a Survivor fan. The new season started tonight and already it's better than most of last season. I thought Survivor had jumped the shark, but I think they're finally going to shake things up this season. I hope so. Last season in Vanautu was rather dull.
Speaking of jumping the shark, tonight's ER was one of the better ones they've had in awhile. I hold out hope that this show will improve upon the last couple seasons. I'll watch even if it doesn't, though.....
Dr. Luka
is the finest piece of eye candy on the small screen right now. :-)
On the knitting scene....tonight I worked on the purple blanket. Current progress: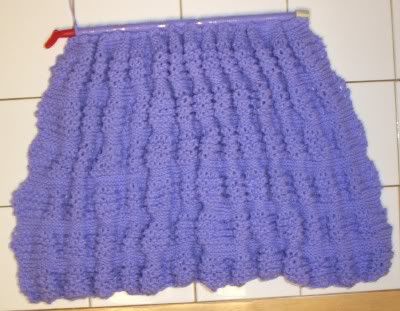 And a close up: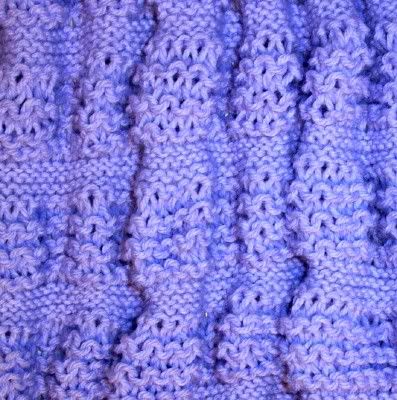 With a three day weekend coming up (thank you, George and Abe), I'm hoping to make a lot more progress on this blanket and also on the Apple Peacock Blanket.
Pioggia
stopped by the blog today and asked if I've considered joining Acrylic Anonymous. This sounds like a 12 step program to overcome my yarn addiction. :) If that's the case, then no, but if it's something else (I'm thinking it's probably a blog ring), then yes. I am interested. Please give me more info and point me in the right direction. :)
New to the sidebar today is
Jane
. Jane is also a relatively new blogger. I just found her blog today and read the whole thing! Great job, Jane!
On the animal front, take a look at this picture: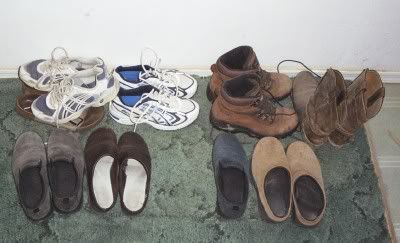 I came home from work today to a missing shoe. The culprit is Kishka.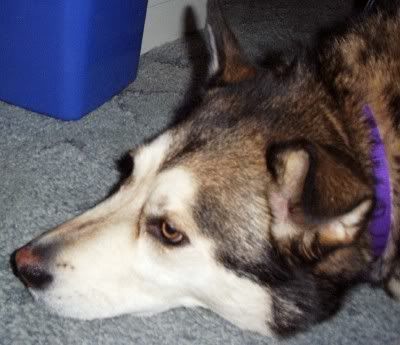 Looks innocent, doesn't she? Not exactly. She has a habit of hiding my shoes when I leave the house. She never chews them, she just hides them. It's actually quite cute, but can be maddening if she does a particularly good job of hiding a shoe. (Her best hiding spot so far was a shoe that was wrapped up in the blankets of my spare bed. It took me a week to find!) Tonight, though, the shoe was just behind an end table: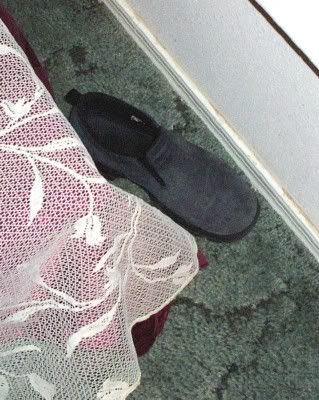 Until next time, remember: she who dies with the most yarn wins.